PROTECTING YOUR ENVIORNMENT…
THAT'S WHY WE ONLY APPLY
MEDICAL GRADE FOGGING
SOLUTION
DECONTAMINATION & STERILIZATION SERVICES
We specialize in: Residential Homes, Offices, Facilities, Warehouse, Restaurants, Cruise Ships, Schools, Churches, Medical, Dental and High Technology Environments. Our solution is NON TOXIC and leaves ZERO RESIDUE.
ECG Stera-Cleaning Janitorial Services
We combine the best of Janitorial Services and Medical Grade Sterilization Fogging for corporations and business owners. Daily, monthly or weekly services are available. Call us for details.
Safeguard Your Business Environment
Safe For Sensitive Equipment & Electronics
Hospital-Healthcare Grade Solution
EPA Registered and Approved (EPA# 90150-2)
Air and Surface Decontaminant
Kills Bacteria and Inactivates Viruses (SARS-CoV-2)
Kills Odor Causing Bacteria
SteraMist Decontamination Fogging System
Large Facility Training Available
Affordable Pricing Per Sq. Foot
Decontamination and Full Facility Wipe Down
NO SUBCONTRACTING, WE FULFILL ALL SERVICES
Our Community Charity Projects
Surf City Christian Pre-School
Cleaned and De-Activation of Pathogens. Huntington Beach,CA. Completion date : March 15, 2020.

The Well Christian Fellowship Long Beach
Steramist fogging.Completion date : April 28, 2020.
After extensive research and actually having companies come out and give some product displays it was clear, ECG and Steramist are the best.I was completely impressed that no residue was left on our equipment. They even provided testing as proof.
– Mark C.  Sky Zone
ECG has been the best resource for our staff during this pandemic. I recommend there services to all churches.
– Pastor Alvin The Well Christian Fellowship
For over 10 years ECG has been providing professional decontamination services and procedures to minimize the risk of spreading infections. The purpose is to neutralize infectious diseases usually caused by bacteria or viruses like Covid-19 spread by human to human contact, human contact with an infected surface, or airborne agents suspended in the air.
Utilizing state-of-the-art SteraMist technologies, our team of qualified personnel has the expertise to provide turn-key services ranging from initial site assessments to complete micro-biologic decontamination. We use Binary Ionization Technology (BIT) to decontaminate air and surfaces including high-tech electronic and delicate medical equipment.
After a common area wipe down of your facility we then apply our Steramist fogging solution directly and indirectly on all surfaces.  We offer a large variety of decontamination platforms specifically tailored for medical industry, cruise ships, schools, large buildings, public transportation and more.
Our team's mission is to safely & affordably decontaminate your business environment.
DECONTAMINATION WORK SERVICES
Aprils Top Services:
ACRA Aerospace Anaheim
Mentor Media Facility Eastvale
Caltrans Anaheim Facilities
So Cal Gas Orange
Coronado CHP
San Juan Capistrano Maintenance Station
CalTrans Stanton Maintenance Station
CalTrans Chica Maintenance Station
CalTrans Orange Maintenance Station
Midway Wells MS
CalTrans Shop 12 Orange
CalTrans Carlsbad Maintenance Station
CalTrans Pacific Highway Maintenance Station
CalTrans San Diego/ Coronado Bridge Maintenance Station
CalTrans Offices Chula Vista, Ca
Aerospace Facility LA, Ca
So. Cal Gas Facility Valencia, Ca
Pacific Maritime International Longshoremen Laborers Union Hall, Port of Los Angeles, CA
NRG Power Plant, Port of Long Beach, CA
CalTrans Maintenance Yard Carlsbad, Carlsbad, CA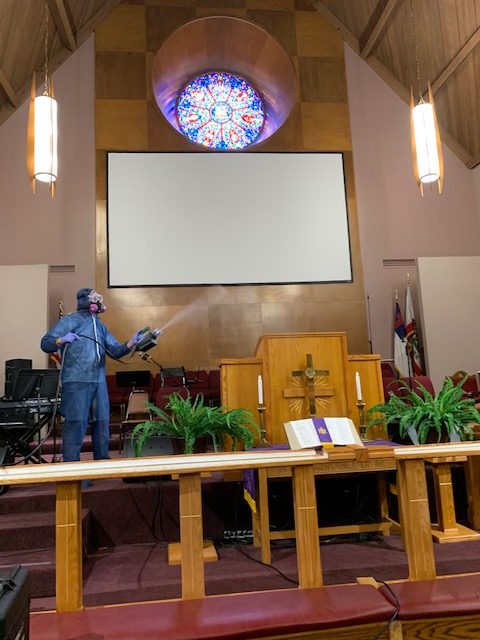 **We will not share or sell your personal information**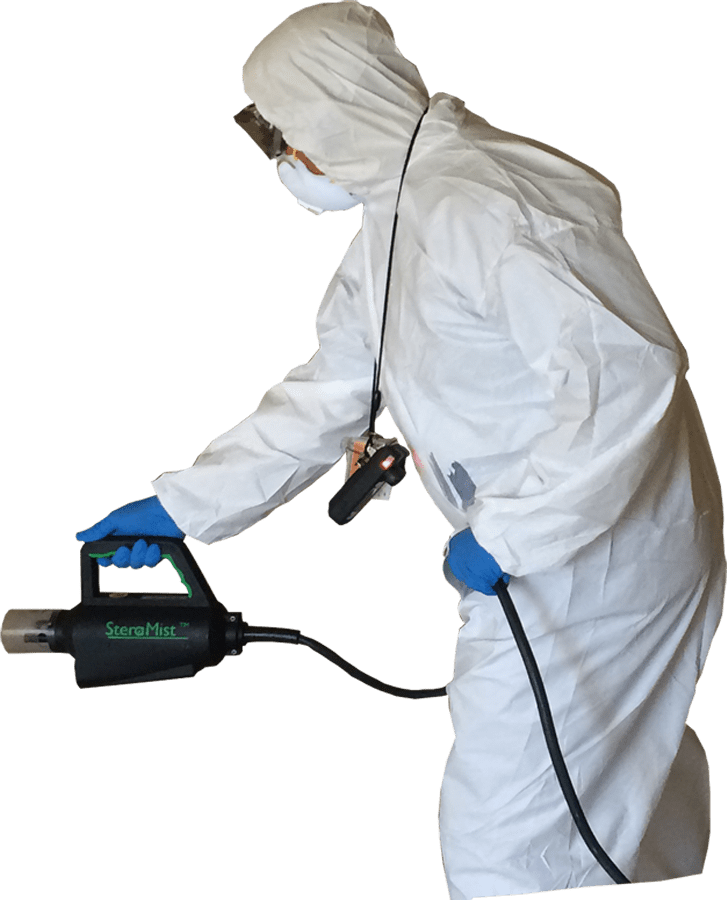 While the world economy has been hit hard by the outbreak of the COVID-19, the construction industry is also facing dramatic and disruptive challenges; such as financial pressure, labor shortages and supply chain issues. [...]
Coronavirus disease 2019 (COVID-19) due to SARS-CoV-2 has been spreading globally, and the World Health Organization declared a pandemic on 11th March 2020. [...]
People who have worked in Long Beach's City Hall since the 1980s have been aware of the presence of at least one pair of Peregrine Falcons nestled high above the scene of downtown. It is [...]