SAFETY MANAGERS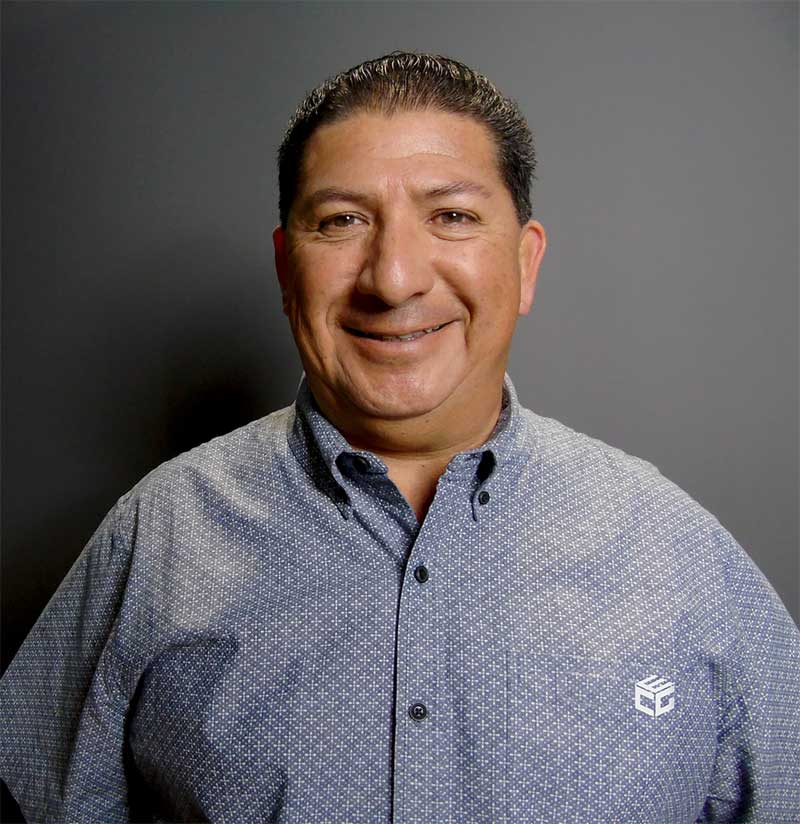 Mark Acosta
Mark provides onsite safety management, safety compliance, and preventative risk management service to protect everyone on all projects. His 24+ years has given him the proper skills to provide and develop a quality assurance program for the ECG team.
Safety
Since the inception of Environmental Construction Group, management has driven our employees towards the company's commitment to achieving a "Target Zero" workplace, preventing damage to property and environment and maintaining an environmentally friendly and sustainable workplace.
ECG understands the value of a proactive Safety Culture, Safety Performance through education, providing clients with ECG employees who are knowledgeable, trained and who can provide safe solutions at a project. Also, ECG recognizes our committed people in what they have to offer the company, their peers and the client.
Lastly, ECG has been recognized for their safety achievements by clients and industry organizations.
Safety Culture
With our "Target Zero" goal, ECG sets an expectation for each employee, contractor and business partner to take personal responsibility for keeping all personnel and others associated with our work safe. Whether employees are  located on a project site, in the office or at home, we embrace safety as a lifestyle choice by maintaining essential safety procedures and behaviors everywhere we go.
Safety Performance
Measuring our safety progress is a key component to ensuring that we are on track to achieving our goal of being an industry leader. Tracking our safety performance metrics and maintaining a high level of transparency with our employees, stakeholders and clients is of paramount importance to ECG.  Our 2017 safety performance is a direct reflection on our company's operations as ECG maintains lower averages than the industry; the industry averages are based on the date from the U.S. Department of Labor. Our Total Recordable Incident Rate (TRIR) is currently 3.0, our Lost Workday Day Case Rate (LWDI) is at 2.0, and the Days Away Restricted Time (DART) is 3.0. As for the Experience Modification Rating (EMR), ECG maintains a 0.66, which is well below the industry average of 1.0.Through "Target Zero" training, all ECG management and personnel understand the value of maintaining these industry averages. ECG encourages all employees to be proactive and engaged in identifying potential hazard and risks. ECG is committed to the safety of our people and our projects; we set personal targets for conducting safety observations in the workplace and on work sites.
Training, Knowledge and Safe Solutions
Since we are categorized as a high hazard contractor, ECG understands the immediate benefits of operating with safety as the cornerstone of our company culture, and the positive impacts on providing highly trained personnel who possess the knowledge to work safely and provide safe solutions at our job sites when safety issues may arise. We are continuously improving and updating our policies and procedures to adhere to ever changing occupational safety, health and environmental laws and licensing requirements – and, where no regulations exist, we adhere to a higher standard, stakeholder expectations and the appropriate industry practices.
Recognition
ECG understands the value of being recognized for safety performance by clients as well as being recognized by their own personnel. ECG achieves the "Target Zero" by setting goals through supervision in the field based on a month-to-month basis. ECG management rewards projects if they experience no injuries, accidents, and property damage by having BBQs', presenting gifts, money, gift cards, etc. Goals and objectives are established at the beginning of each year at the monthly supervisors meeting, as well as at the Safety Committee meeting. ECG has recently received recognition for their excellent safety procedures and record on the United LAX job and the New Century Plaza Hotel job.